This is my belated "Work in Progress" post from Wednesday, since I worked the past few days and have not had time to post it. It has been a very busy Labor Day week with over 120 babies being born so far this month! At home, the boys have been a bit under the weather this past week, which meant more snuggle time. Poor feverish Isaac actually fell asleep on my shoulder while I was rocking him. In the middle of the day. Without being swaddled. AND he stayed asleep when I laid him down. That has never happened in his entire little life!
Last weekend, before the sickness settled upon the house, I got the buttons sewn on Isaac's red jacket. The beautiful wooden buttons are from an Etsy store and came all the way from Lithuania. This jacket is still a work in progress, because I want to line it for extra warmth. The knitting is done though and it may get some wear before I take the next step and sew the lining in.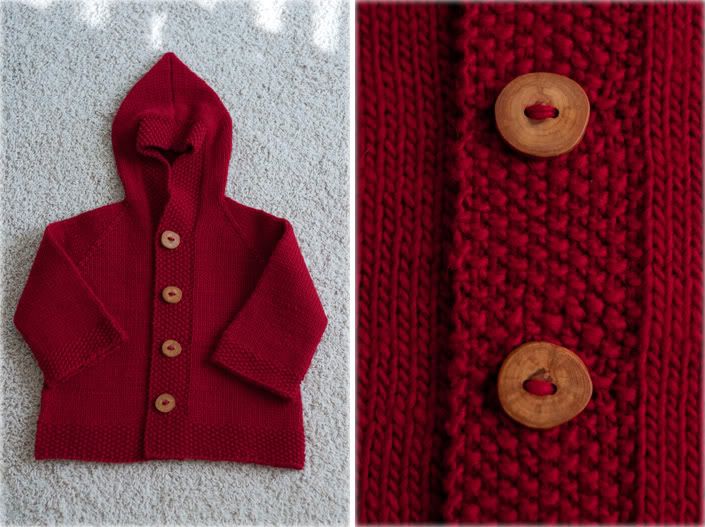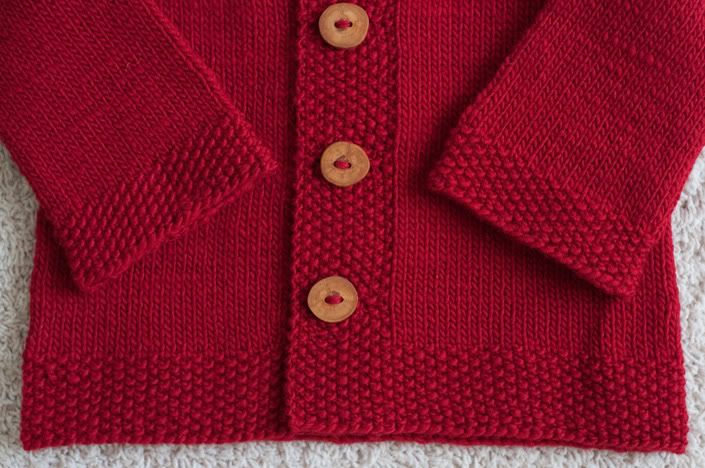 Isaac's matching pilot cap is happy, snuggly, and cute...just like him.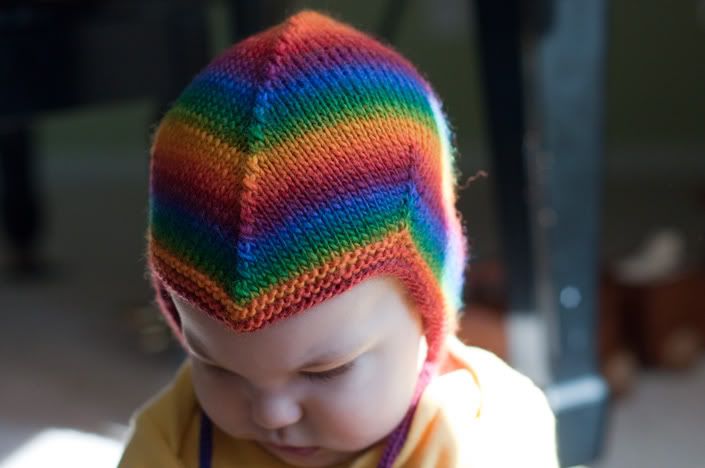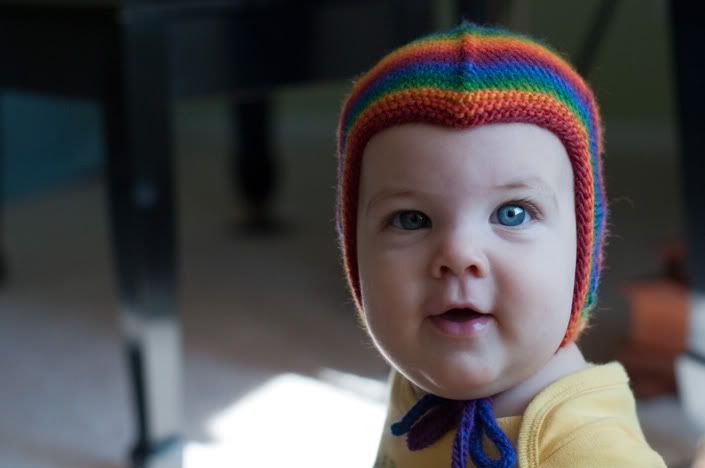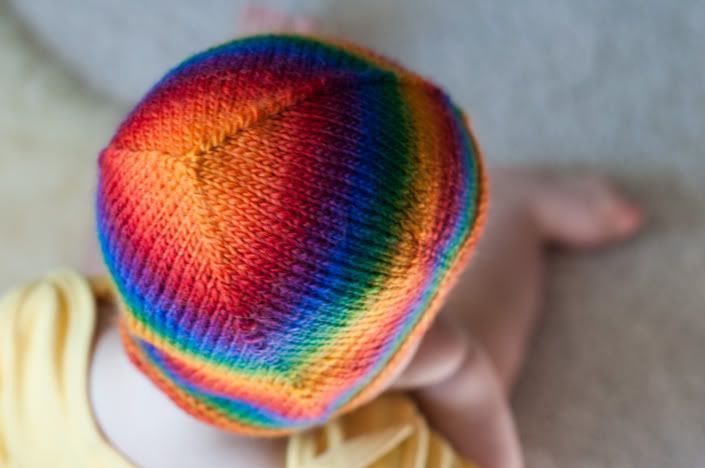 This past week I also put the finishing touches on a little cabled owl vest for Isaac. The pattern is called Milo, and it is a simple little pattern that comes in many sizes. I have plans to make more of these for both the boys. The rust colored yarn is Harrisville Highland wool that I had from way before Noah was born, and it was once a pair of longies. It is a bit coarse, and much better suited as a vest to be worn over another shirt. The little owl eyes are buttons from my Grandma's button stash.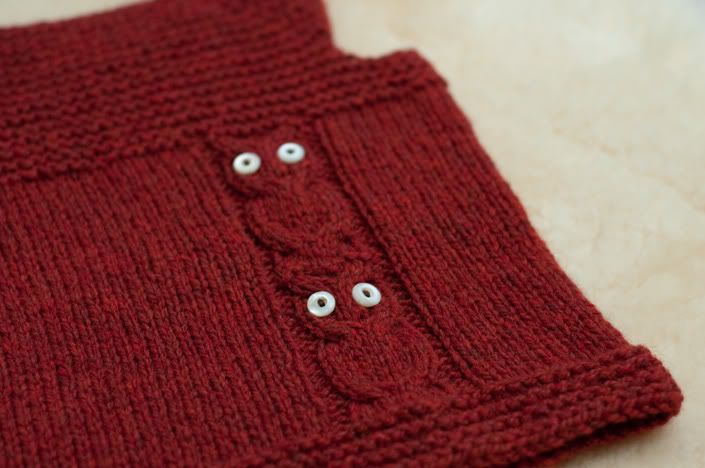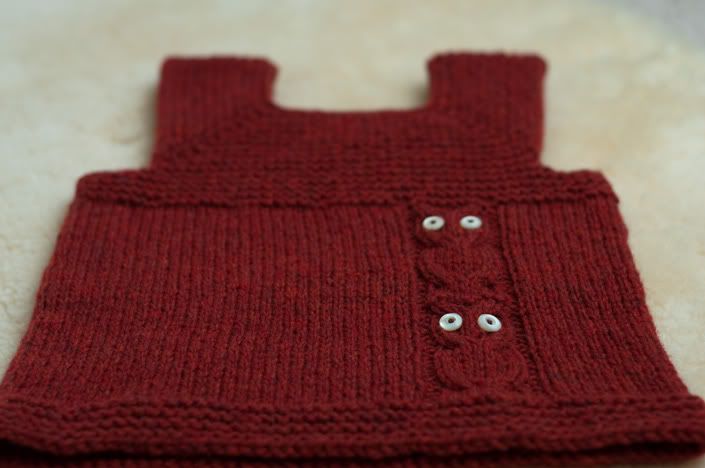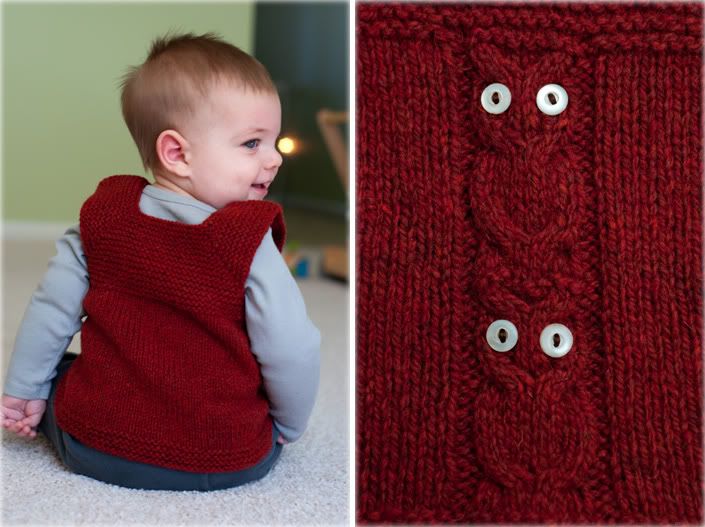 While doing all these button applications, I gave Noah the button container to play with. These buttons have provided many hours of play this week as he sorts them, dumps them, and 'cooks' with them in his kitchen. It is a wonderful activity for during Isaac's nap time, when I often have a hard time keeping his exuberant play a little more quiet. We just have to be extra careful when Isaac s awake and make sure all buttons are out of his reach. the sink is missing from Noah's kitchen because he pulls it out to use as a mixing bowl for his button cake.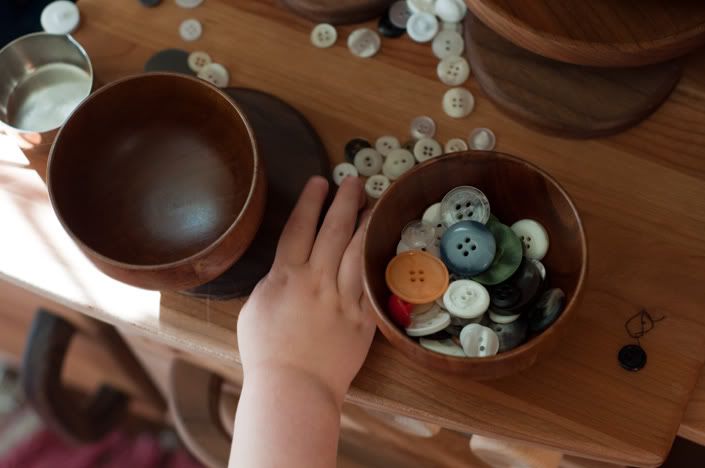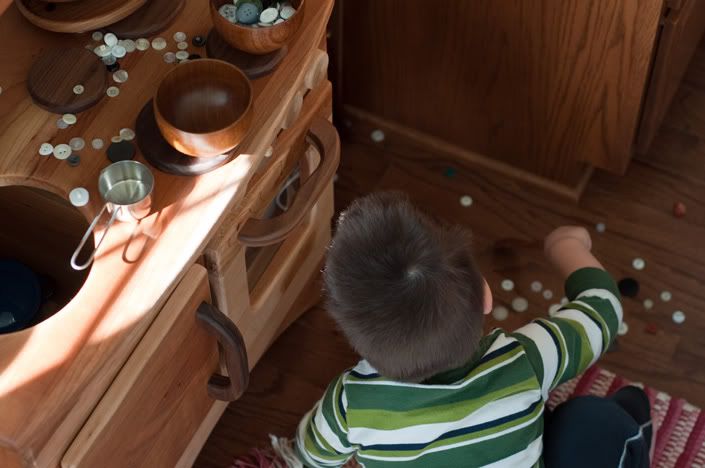 I think Grandma would be proud that her carefully saved buttons are getting put to use in so many ways.
~Jen