Another belated post here...
I have this dream of someday having some sheep of my own, so that I might raise, shear, spin, and knit a hat or sweater from my own homegrown wool. Until then, I take every opportunity to live vicariously through the folks that are already doing just that. So last Sunday we packed up the boys and went to the
Wisconsin Sheep and Wool Festival
. This festival, just an hour drive away, was too good to pass up. Now, I expected to see lots of sheep, spinning, milking, herding, and shearing demonstrations, and maybe even some farm equipment...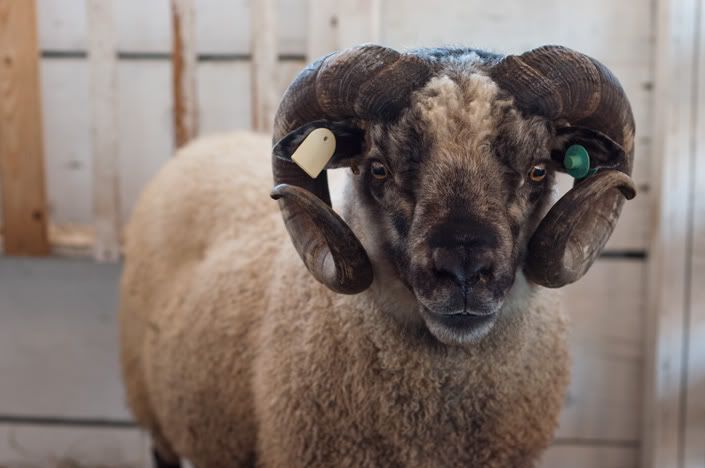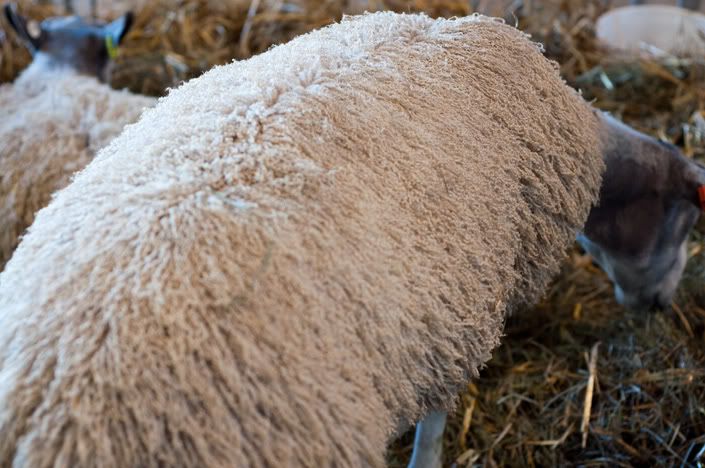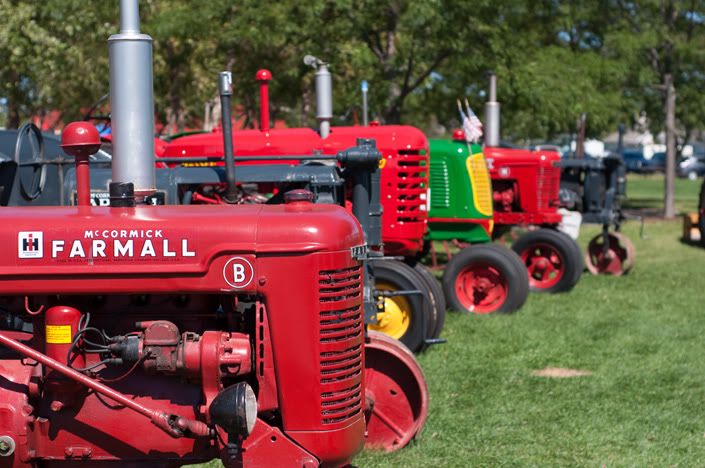 What I didn't expect was two HUGE buildings filled from wall to wall with vendors selling yarn, roving, spinning wheels, and every other possible piece of knitting
paraphernalia
you could imagine. I know. What was I thinking?! A wool festival without wool for sale? Silly me! It was like icing on my sheep cake! My jaw dropped and my eyes just about popped out of my head when we stepped into that first building. The best part was that almost everything was from local sheep farmers and mills. This rainbow of yarn comes from a town just miles down the road from us.
There was so much to choose from, it was overwhelming. After meandering through the various vendors a couple times, the boys and Curtis trailing behind me, I ended up getting 4 skeins from family owned
Hidden Valley Farm and Woolen Mill
in East Central Wisconsin. They have some really beautiful colorways. These skeins are going to become some new woolens for Noah.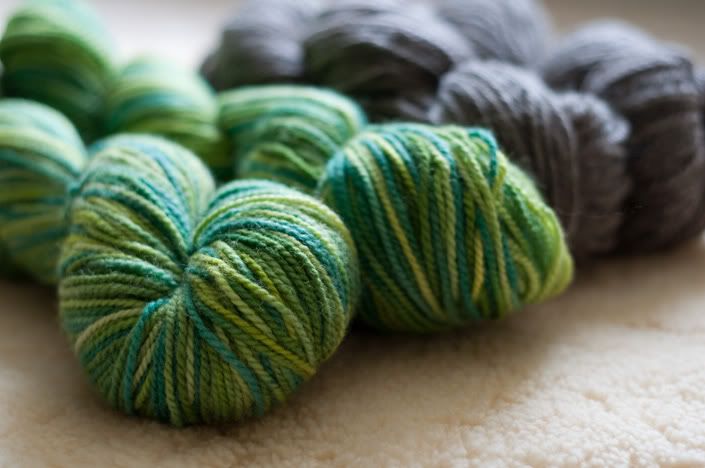 A big thanks to the boys for being troopers during the outing and to Curtis for going to a Sheep Festival on the same day as the Packer's first game of the season!
~Jen