Our baby turned a year old this week! In the days leading up to Isaac's birthday, I found myself remembering back a year ago, thinking, "Last year at this time..." Memories of having a gigantic belly, but having no idea that inside was a 10 lb 5 oz baby boy. Memories of being so, so sick the week before his birth and hoping that he would postpone his arrival until I could at least breathe through my nose. Memories of finally feeling better, nearly a week after my due date and my water breaking at 1:00 am on February 12, 2010. Memories of surrendering to the fast and intense labor that seemed to take control of my body. Memories of the minutes leading up to his birth, Curtis leaning over the bathtub and supporting me as I pushed while holding a phone in his other hand, giving the en route midwives play by play over the phone; "The head is out! It looks like Noah!" Reaching down and cradling the top of his head in my hand for the first time, his soft hair floating gently in the warm water. And finally, at 2:17 am, pushing harder than I had ever pushed before, then reaching down, scooping his slippery, wet body up out of the water, bringing him to my chest, and seeing that Noah had a brother! Being the only ones present for his birth was a gift that we shall never forget, though we were
very
happy when our midwife and her assistant arrived minutes later!
Now, a year later, he brings such smiles and laughter to our lives. Which is very appropriate, since his name means 'He will laugh.'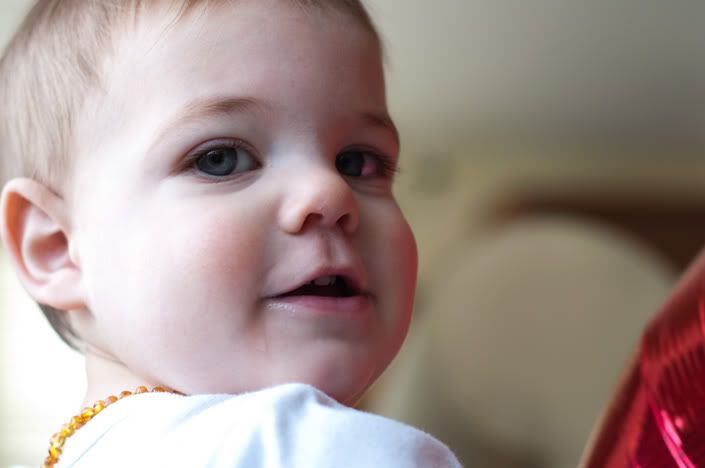 He still likes to spend a good portion of his days perched on my lap, thus the reason most photos of him are close-ups these days.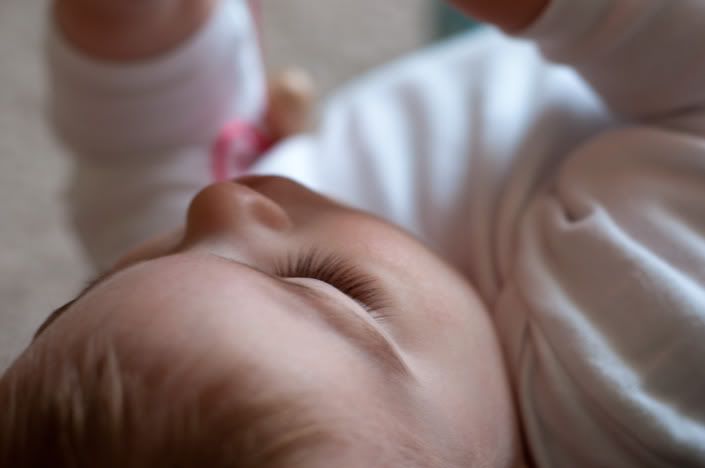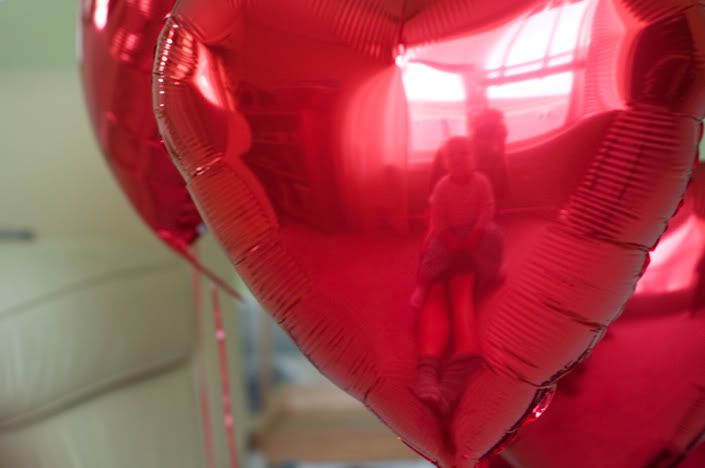 But he is also gaining independence. Learning to walk. Learning to let go. It is so bittersweet.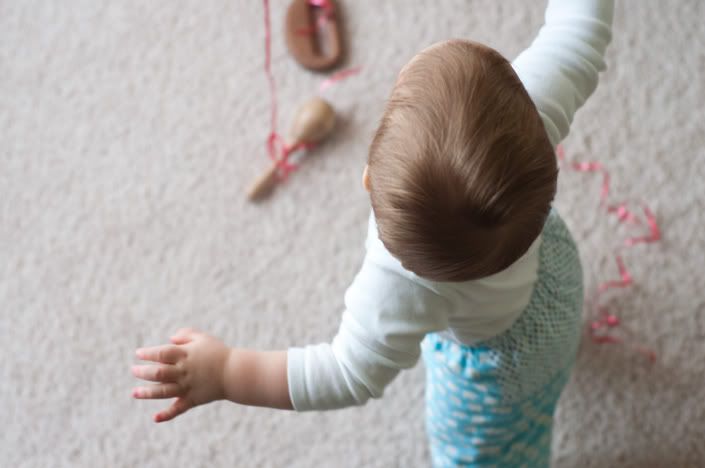 Happy Birthday, Sweet Baby!