Quite possibly my favorite thing in our little living room is this painting, called
Spring Leaves
by Teri Jonas. I love the colors and the feeling of calm that it evokes every time I look at it. We got it shortly after I read the book,
Tuck Everlasting
, and it reminds me of the forest clearing described in the book.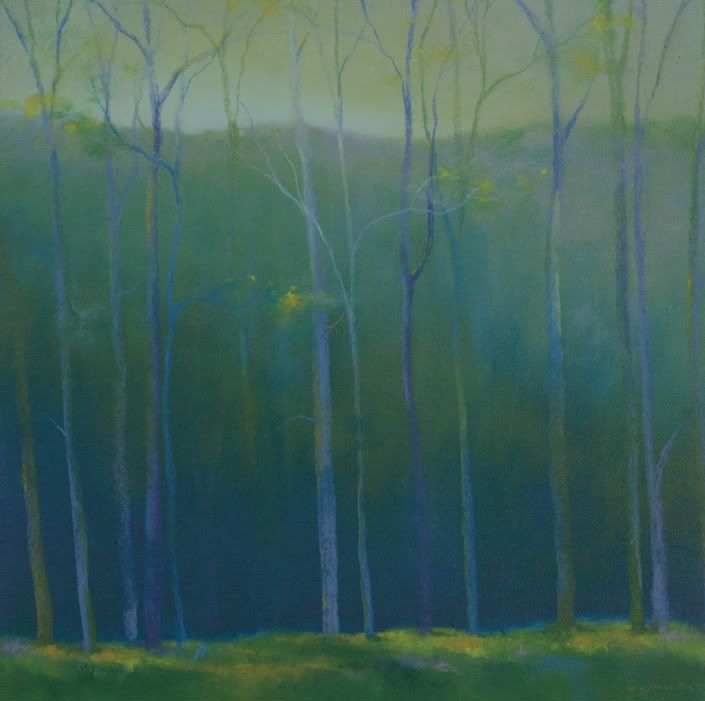 In fact, I love the colors so much that I was inspired to crochet a cozy wool afghan for our living room picking up on the colors in the painting. The afghan is a simple granny square pattern that I simply kept making bigger and bigger (instead of making a bunch of little squares and later sewing them together). I have a very bad habit of starting these large projects and then not finishing them, but the changing colors help keep my interest while the mindlessness of the pattern allows me to work on it little chunks of time and when there are other lots distractions. I was on quite a roll too, almost two-thirds finished and rather proud of myself, before I realized that I underestimated how much yarn I would need. So this project is currently on hold because the yarn I need is now on
back order
. Actually, a benefit of this pattern is that we can use it right now, it is just a little on the small side. (Isaac, as you can see, had his own ideas about how the afghan should be displayed for pictures.)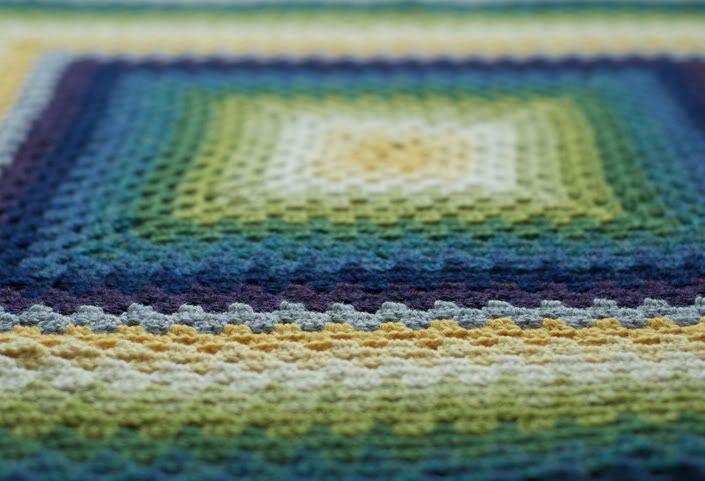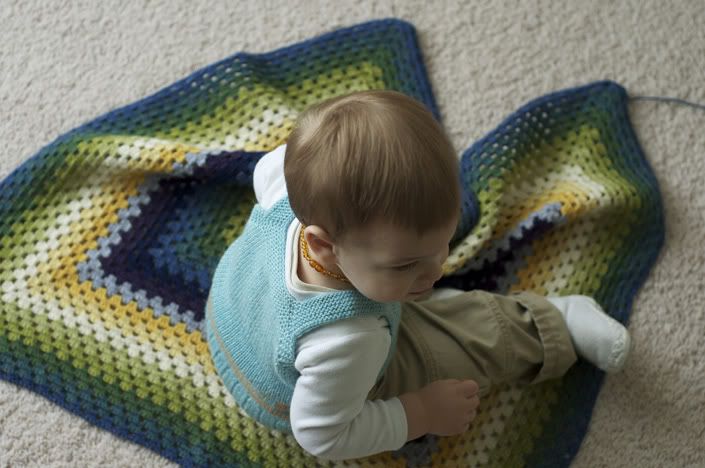 With the afghan project on hold, I have been working on a few quick little projects, including a vest for Isaac using a robin's egg blue color that I had gotten for the afghan and then decided didn't quite work with the color scheme. This was my first time using this particular pattern by Georgie
Hallam
(details on
ravelry
). Like her other patterns, it is well written with lots of room for personalization. I added a little orange elephant
color work
just for fun, but I like how it ended up matching Isaac's amber teething necklace so well.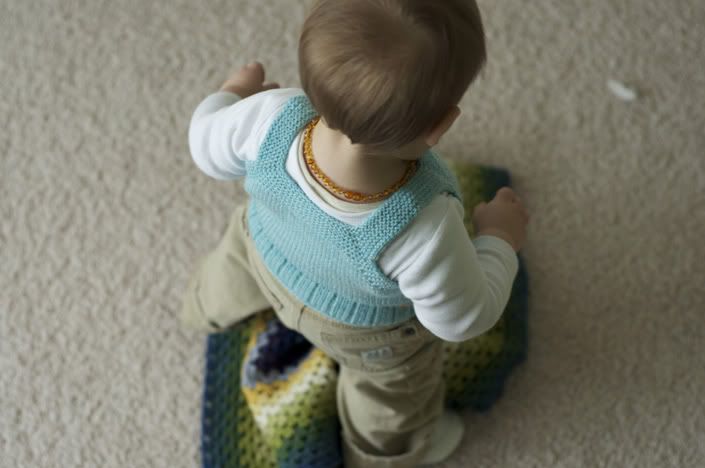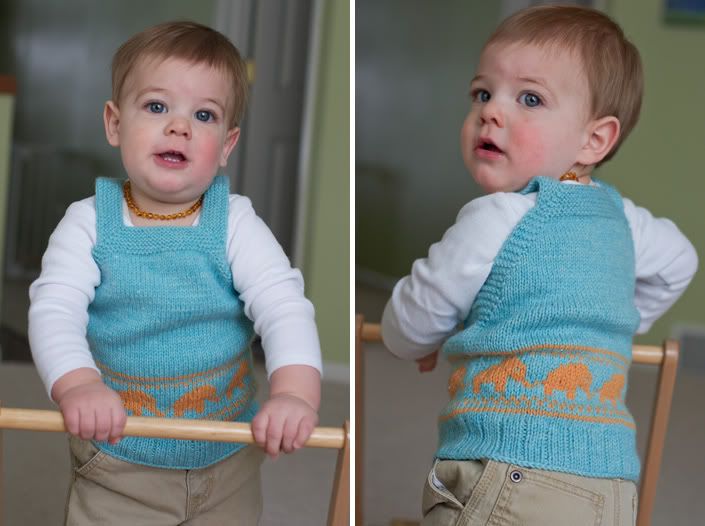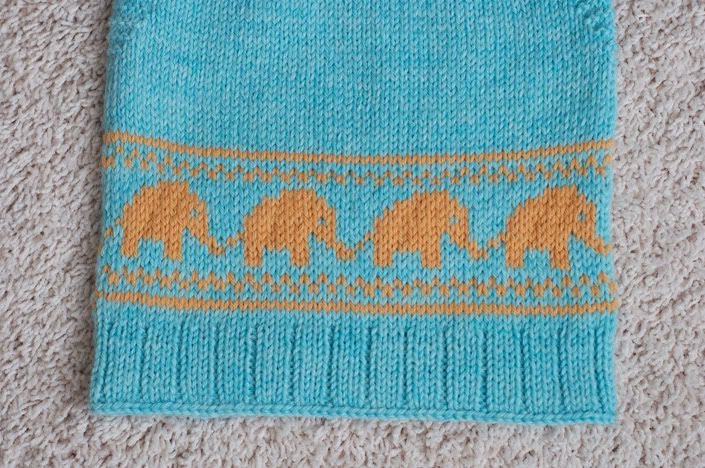 So there, now that I have shared the afghan project with all of blogland, I will be less likely to set it aside and never finish it. Right?