With Curtis out of town on business and Noah spending the weekend with his Grandparents, Isaac got to be my one and only boy this weekend. For the first time in his little life he got all my attention to himself for four whole days. I made the most of each and every moment, filling the days with snuggling, gazing and smooching my little sunshine boy. And he drank it all in; laying in the sun listening to me play the piano, and sitting and playing next to me while I enjoyed leisurely meals
picnicking
in the living room.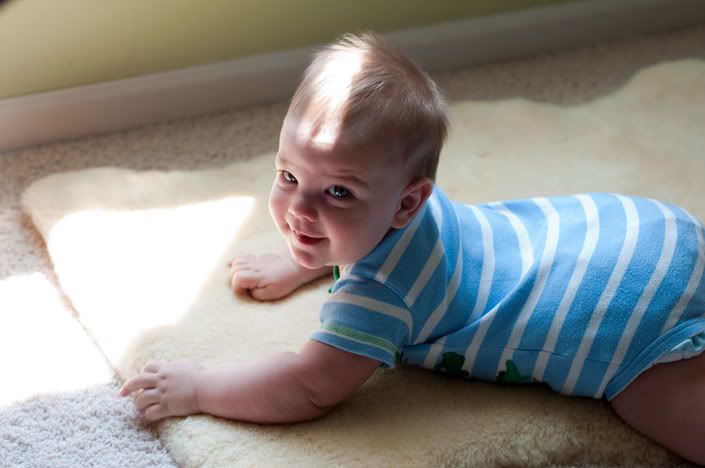 Now that he can hold a toy, he will
finally
sit in the stroller so we can go for long walks.
Hooray
! We went for lots of walks, even though it threatened to rain at any minute and was about 90 degrees outside.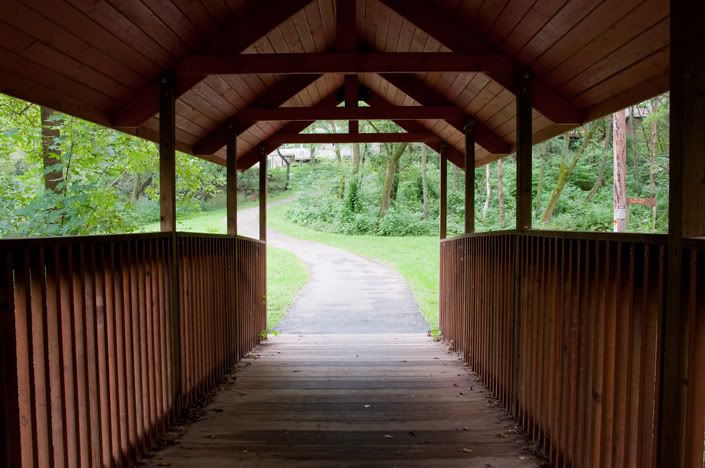 He also had his first rides in the Grandpa swing.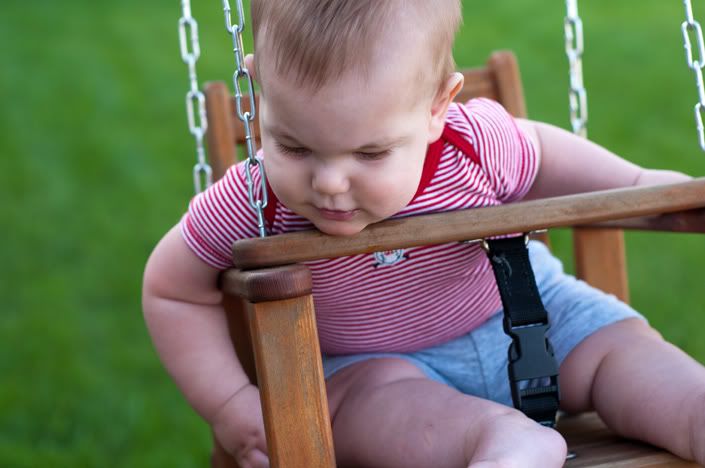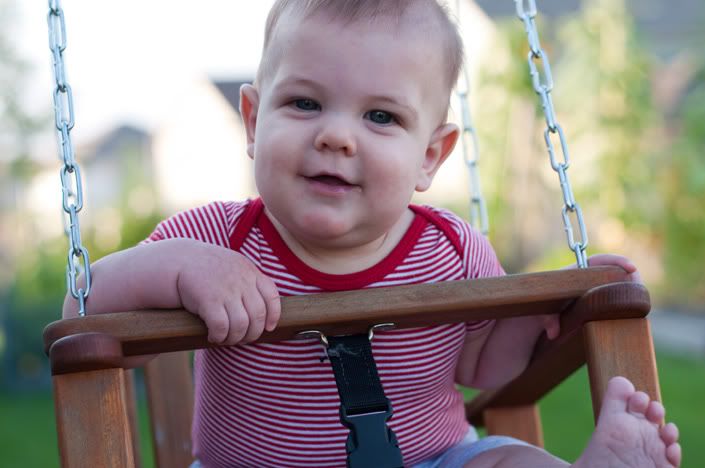 During naps, I got in some sewing and knitting time, making good progress on some projects that I will share later this week.
Tonight my other boys return, so today will be filled with more snuggling, giggles, and a million trillion kisses.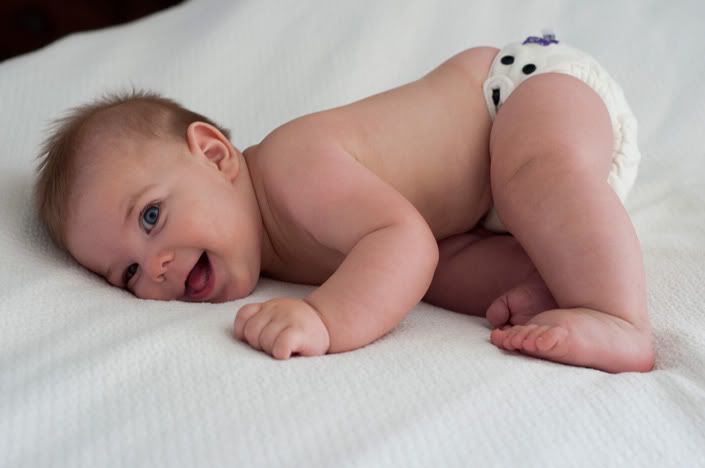 Because, for a few days, he was my one and only boy.
~Jen