Thanks to a few long naps from the boys this past weekend, a Daddy available to tend to them when they were not sleeping, and a late night or two, I have finished a couple more pairs of pants for Isaac using the Quick Change Trousers pattern from
Handmade Beginnings
. This time I made them 18 month size with 12 month length, and they seem to fit pretty well with room to grow. First up, Elephant pants, lined with flannel.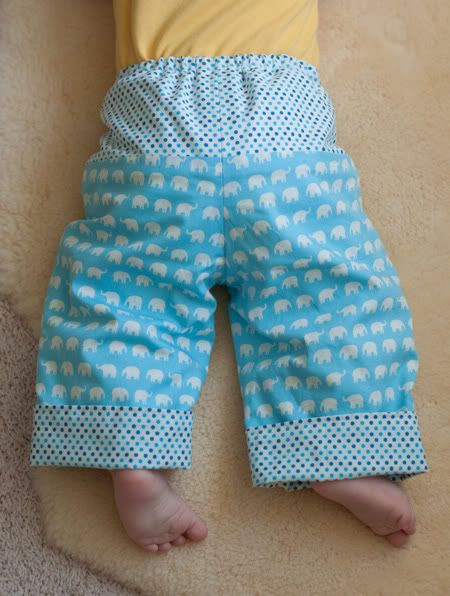 Next up, and quite possibly my favorite thing that I have ever sewn, the Fairytale pants. This pair
is
reversible. On one side, red linen (left over from a tunic I made for myself) with The Three Little Pigs on the bum...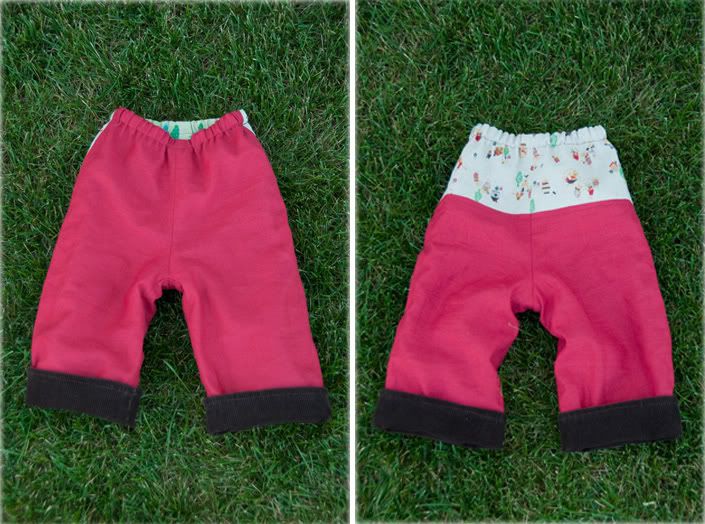 Turn them inside out and they are brown
corduroy
(from a pair of pants that didn't fit me) with Little Red Riding Hood on the bum.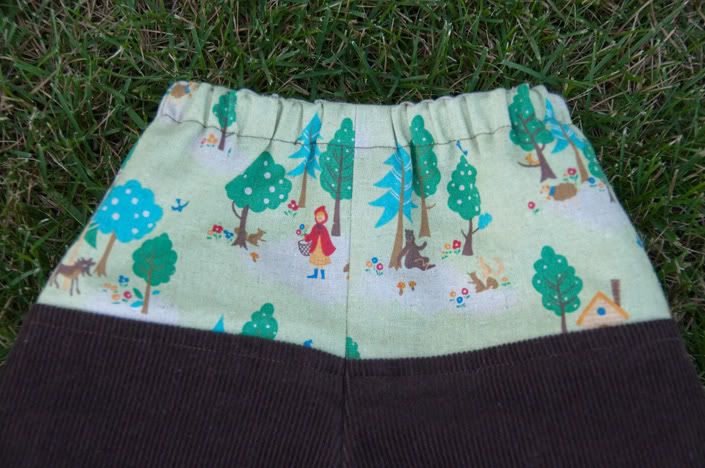 They are thick, warm, and oh so cute! The pictures really don't do them justice. Especially when the second I step outside to take pictures in some natural light, the toddler starts yelling through the open window that he has to use the potty. Then moments after I put said toddler down for a nap and sit down to try to edit the quickly snapped photos, the little babe wakes up and stakes a claim to my lap throughout the remainder of the blogging/photo-editing session. But I digress...
I consider myself a pretty novice sewer, but after making a couple pairs of these pants, they came together pretty quickly. Now that I don't have to read each step several times, I can make a pair in about 3 hours, divided up into many, many, many smaller chunks of (nap) time. I have not yet tried to size them up for Noah, but it is on my 'To Do' List, along with about a million other things.
Another recent project was a crayon roll for Noah's Stockmar block crayons. I couldn't find a pattern that was exactly what I wanted, so I combined a few different ones to come up with my own. It turned out ok, but I am considering this one my prototype. It is made from the same red linen and Three Pigs fabric as Isaac's pants, with some cotton twill to tie it up.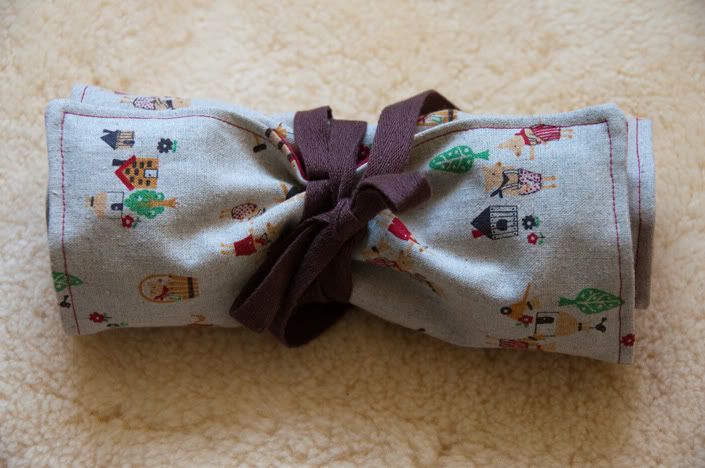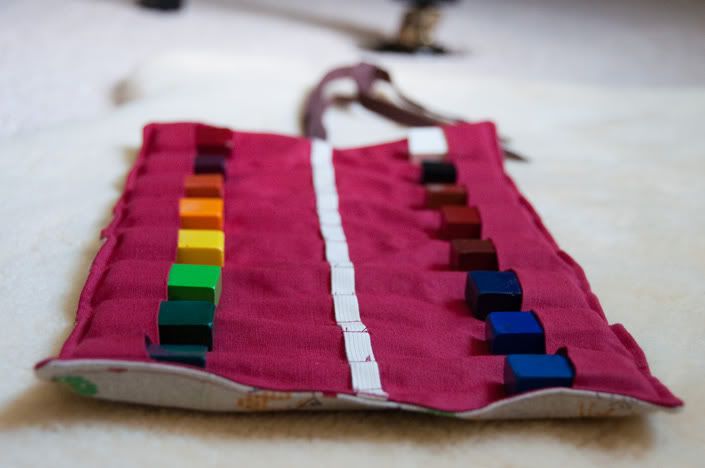 The pockets are not as deep as I would have liked, but all the other dimensions came out pretty well. The elastic down the middle is for holding regular stick crayons, which we don't have yet. I may make another one or I may just live with the shallow pockets, because although the shallow pockets will bother me from here to eternity, do we really need two crayon rolls? Probably not.
Now I need to put the sewing machine away for a while and get to work on the several knitting projects I have in progress and the many more I want to get started before cold weather sets in.
~Jen (and Isaac)