Thanks to some nice hot days and plenty of rain, our garden is filling in nicely. I decided to plant fewer flowers this year and filled in every last corner with heirloom edibles. We have four different varieties of tomatoes this year, a dozen plants in all, which required the addition of another trellis. We also have four kinds of carrots in red, orange, yellow, and purple, one squash plant that is beginning to resemble something from the jungle, two varieties of bush beans and lettuce, eight basil plants in addition our perennial herbs, some miniature short-season melons, and a wayward Mammoth sunflower that sprouted from one of last year's fallen seeds.
The Bright Lights Swiss Chard is living up to its name, looking beautiful, and growing like crazy. Between the chard and our
CSA
, we are up to our ears in greens right now and will be trying some new recipes from
this book
. Tonight: Swiss Chard Gratin. Tomorrow: Homemade Braised Chard Pizza.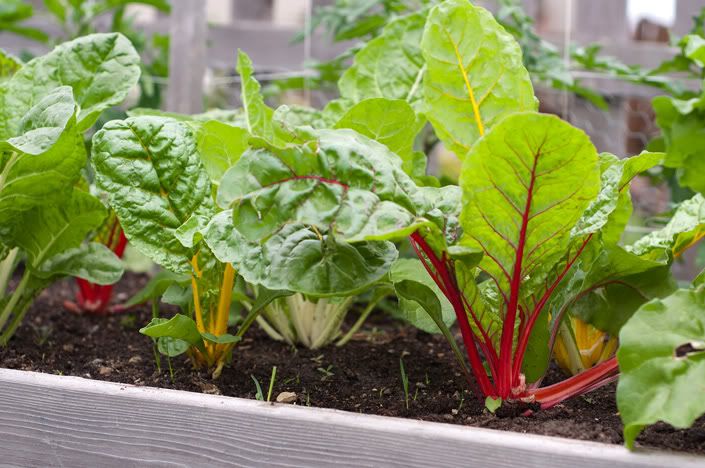 And the lavender is budding. There are few things better than plunging your face into the plant and inhaling deeply. Garden aromatherapy.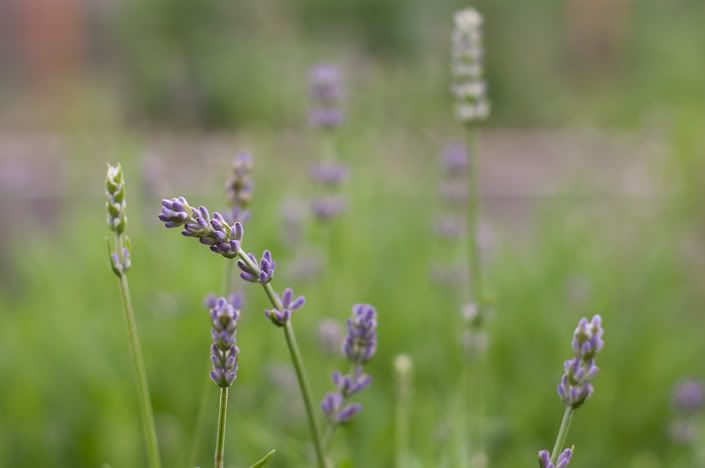 Thankfully, our not-so-pretty-to-look-at, but pretty-effective fence has been keeping the little critters out of our garden. All except for one that is...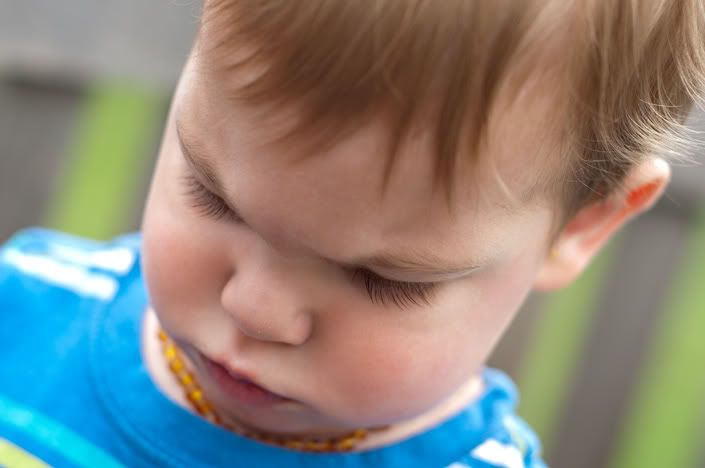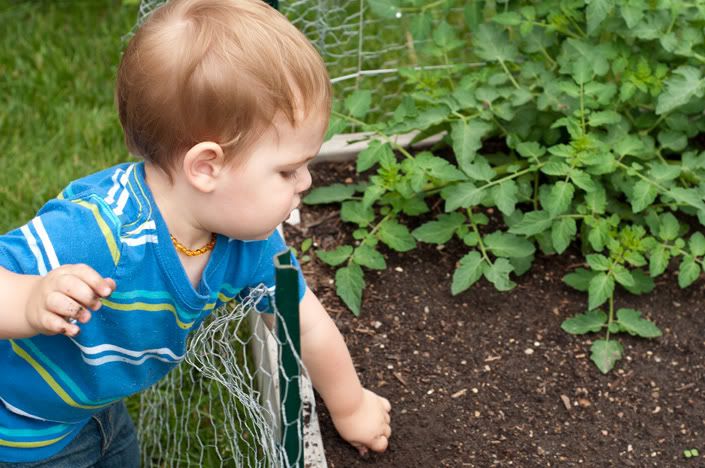 Boy, oh boy, does this baby love dirt! He loves to dig it, squish it, occasionally taste it, and generally get it all over himself and everyone else, all while repeating over and over with much gusto, "
Ucko
!" Noah, on the other hand, has discovered how to turn on the hose and tries to help wash the dirt off everything and everyone.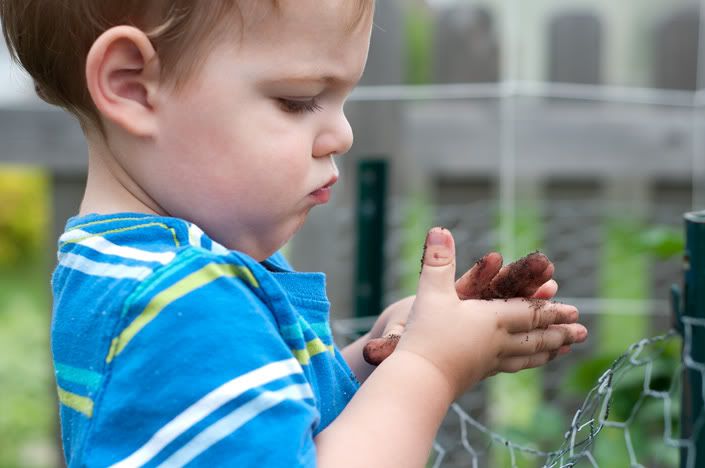 Good (and muddy and wet) times in the garden!