It has been almost a month since I have written here. Once again, the days are full, but with what I don't know exactly. Keeping one eye on Isaac while trying to get anything else done at the same time is a
full time
job. From the moment he wakes to the moment he goes to sleep at night, he goes, goes, goes. Just getting his diaper changed and dressing him could be a sport in an of itself. Was Noah like this? I don't think so. Neither does my family, who got to experience his
enthusiasm
for life firsthand during the holidays. The only thing more exhausting than a curious baby that gets into everything, is that same baby in a non-
baby-proofed
house. He has a great sense of humor, darting behind doors, swinging them shut behind him, and then sitting behind them so we can't open them, all while giggling and squealing. But he is also very generous with his snuggles and kisses, and I have been known to be blinded by drool when he is in a particularly affectionate mood.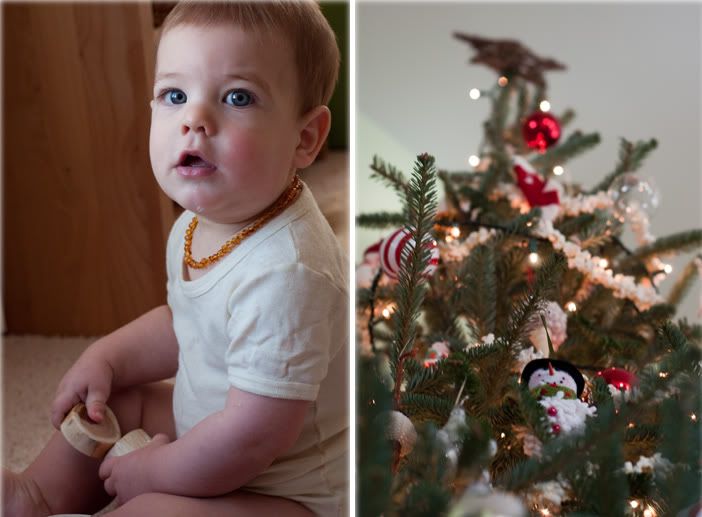 We had a quiet, simple Christmas this year. Because I prefer to give handmade gifts, my gift list was kept short out of necessity. Somewhere in those hours between the boys' bedtime and mine, I finished just a few gifts this year: a scarf for Curtis (
OK
...I actually finished this one the day
after
Christmas)...
A green gnome for Grandma.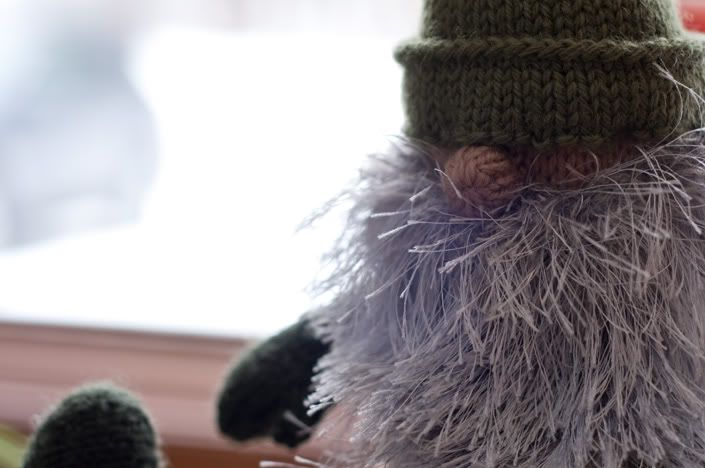 And a soft doll for Isaac to snuggle with at night.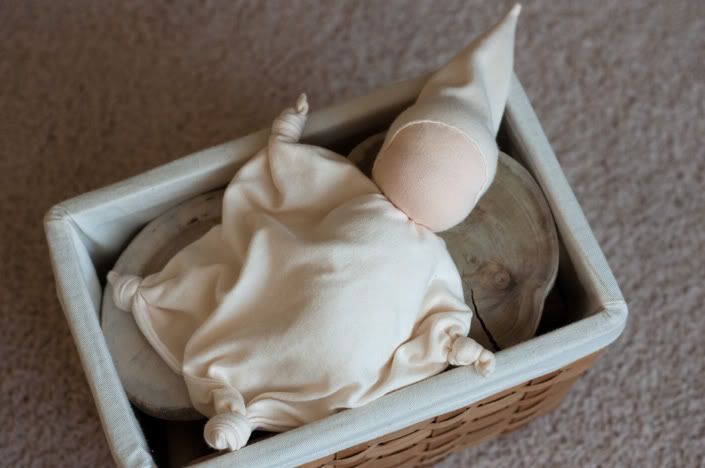 Upon returning home after a week away, it was lovely to settle back into our familiar rhythm. For the past week or so, the days have been filled with wonderful play as a few new toys were introduced to old favorites. The tree blocks have been a big hit.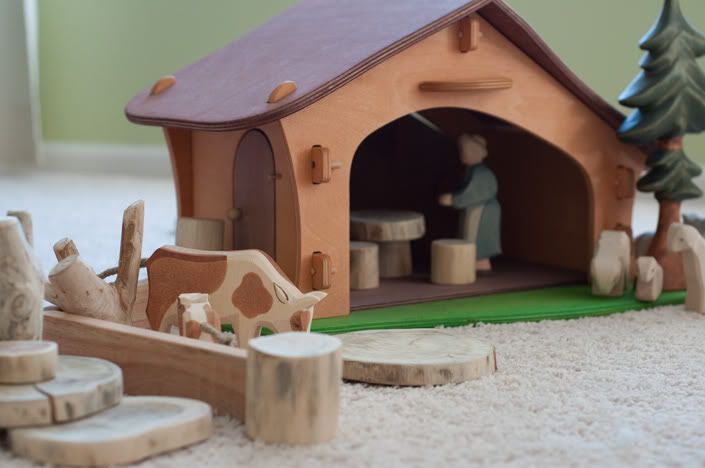 The boys are playing with each other more often now, and Isaac misses Noah when he is napping (Noah naps more than Isaac!). So do I actually, because Noah keeps Isaac happy and busy. Can you guess what game they are playing here?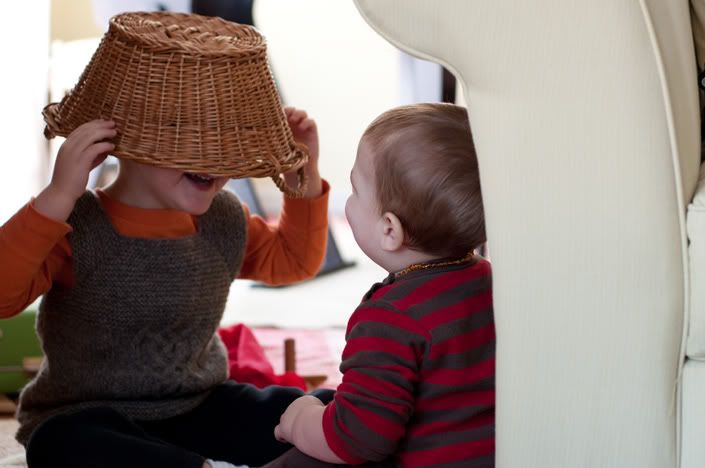 We have a quiet couple of weeks coming up, and I have been doing some experiments in the kitchen...more on that next time.
~Jen