It has been a quiet week here. We are recovering from what we think was food poisoning. All of us, excluding Isaac, came down with a stomach flu on Monday and it has been a slow return to normal. I did manage to finish up the last few rounds on a Celtic Milo vest for Noah using some of the yarn from our excursion to the Sheep Festival. It is dark gray
Coopworth
Lamb, a bit scratchy, but fine over another shirt. I found a scarf pattern with this Celtic cable on it and adapted it for knitting in the round. I think the final result looks a little bit like a knight's
chain mail
, which is funny because I would have finished it in time for Michaelmas last week, but got knocked down by a cold. Yep, a cold, and then the stomach flu. It has been a joyous week. Anyway...I may have to make a knight's hood to match from the leftover yarn.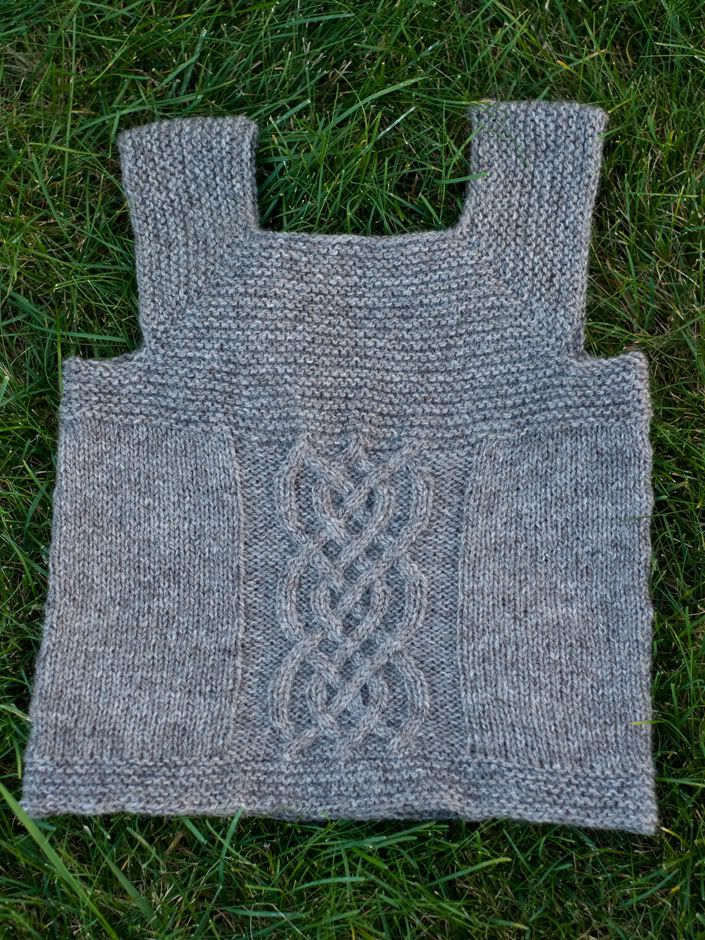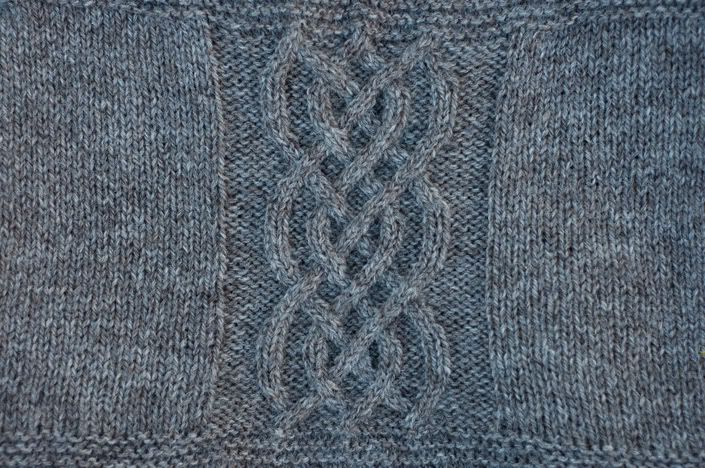 Yesterday, as soon as the vest was finished drying, I stuck it on Noah, put Isaac's Owl Vest on him and headed out for a nice fall walk to the park.
Unfortunately
, I did not realize that the temperature had soared into the high 70s since we had been out earlier in the day. Needless to say, the vests were stripped off as soon as we reached the park. So there we all were; the boys in long sleeves and pants, and I in my long sleeved dress and leggings hunting down the shadiest spot in the park to cool off in October. Oh, well. It will get cool eventually.
The baby is calling...
~Jen